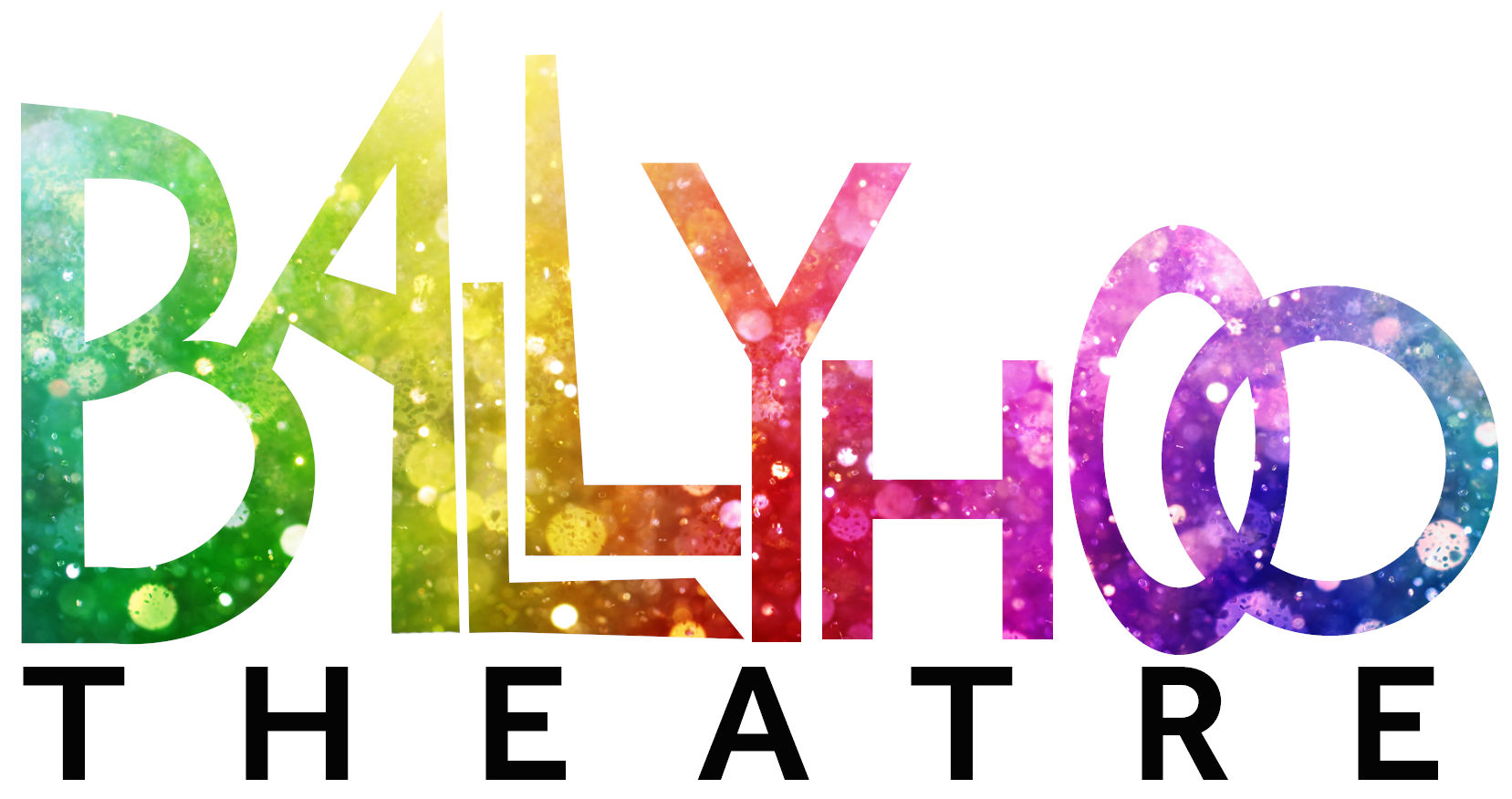 2009-2010 Season
Previously with Ballyhoo
Romeo and Harriet
A Musical Tragical Comedy in Two and a Half Acts
Book by Charlie Lovett
Music and Lyrics by Bill Francoeur

The stage is set in modern-day New York City, where clerks of the swanky Montague's Department store and the second-rate Capulet's Discount Mart meet in the street to trade insults. Naturally, the heirs to these two retail empires, Romeo and Harriet, fall in love. It would be a real tragedy to miss out on this one!

Directed by Shileah Corey and featuring a cast of Elementary and Middle School students from all over the Pugest Sound area.

August 14-15, 2010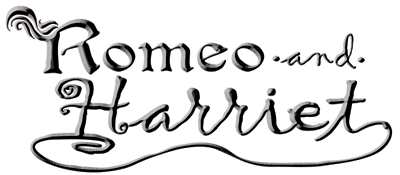 Urinetown
August 21-22, 2010
Urinetown, a musical-comedy satire by Mark Hollmann and Greg Kotis, has played to critical and popular success for over a decade. An earnest fable of love, greed and revolution set in a town plagued by drought, the plot is complete with villain, hero and romance. A malevolent corporation controls the town's public amenities; the president's daughter falls for the leader of the "go-for-free" rebellion. This award-winning musical takes a timely and gleefully mocking look at unthinking pursuit of profit and mismanagement of natural resources.

Urinetown, directed by Shileah Corey, with Micheal Corey conducting the orchestra, involves a cast of 38 actors, ages 13-19 from all around the Puget Sound area.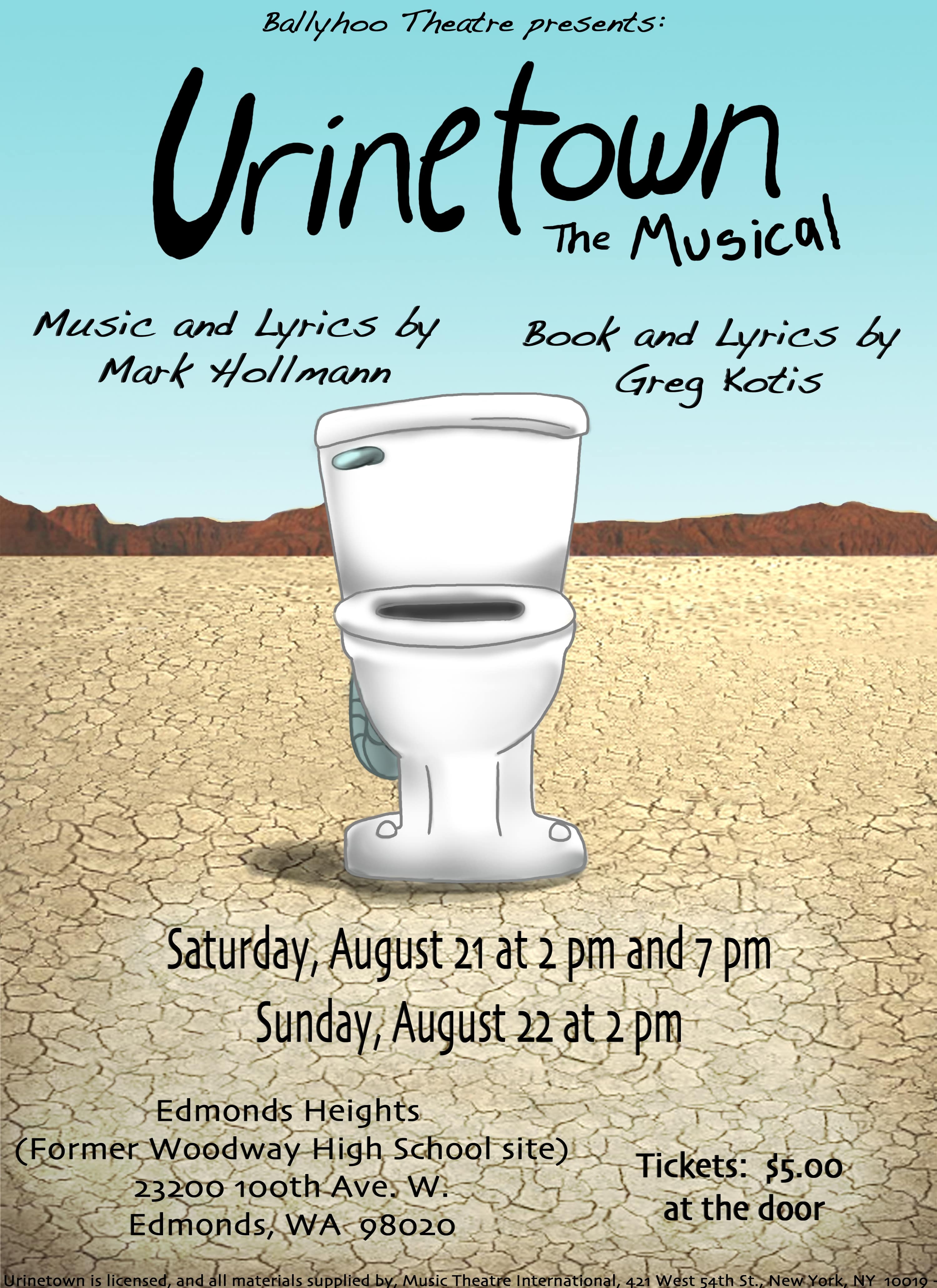 Make a tax-deductible donation and support the local arts community!
© Ballyhoo Theatre 2022. All Rights Reserved.