Classes
As part of our studio style training, we currently offer;
private voice lessons
performance audition coaching
college audition coaching
monologue coaching
Other classes, workshops, master classes and opportunities may be available throughout the year.
For appointments email: ballyhoo.theatre@gmail.com
Performance Workshops
Performance Workshop students go through the entire process of putting on a musical from auditions to performance. Students will learn dialogue, music and choreography in preparation to perform a full scale or junior style show.
The Performance Workshops come in multiple levels based on age group and experience.
Our Performance Workshops are inclusive, and we accept all students regardless of performance background until the workshop fills. Previous Performance Workshop productions include; Xanadu, Carrie, Godspell, Legally Blonde, Urinetown, Peter Pan Jr., Thouroghly Modern Millie, Jr.

Performance Intensives
The Performance Intensives are by audition only and tend to be smaller cast musicals. The Performance Intensives are designed for advanced students ready to tackle the higher demands and expectations of more challenging material in a pre-professional setting. The Performance Intensive gives students an opportunity to explore the experience of high caliber performance with professional artists. Previous Performance Intensive productions include; bare, Cabaret, Spring Awakening, Into the Woods, 13 the Musical, Growing Up: A Cabaret

The 25th Annual Putnam County Spelling Bee
Winner of the Tony and the Drama Desk Awards for Best Book, The 25th Annual Putnam County Spelling Bee has charmed audiences across the country with its effortless wit and humor. Featuring a fast-paced, wildly funny and touching book by Rachel Sheinkin and a truly fresh and vibrant score by William Finn, this bee is one unforgettable experience.
An eclectic group of six mid-pubescents vie for the spelling championship of a lifetime. While candidly disclosing hilarious and touching stories from their home lives, the tweens spell their way through a series of words, hoping never to hear the soul-crushing, pout-inducing, life un-affirming "ding" of the bell that signals a spelling mistake. Six spellers enter; one speller leaves! At least the losers get a juice box.
Ages 13-21 (younger/older with permission.)
Acceptance is by audition only.

Session dates: March 13-May 10, 2020
Shows: May 1-3 and 8-10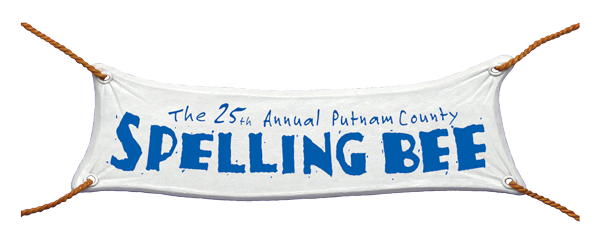 Join Our Mailing List
(Coming soon!)