Classes
As part of our studio style training, we currently offer;
private voice lessons
performance audition coaching
college audition coaching
monologue coaching
Other classes, workshops, master classes and opportunities may be available throughout the year.
For appointments email: ballyhoo.theatre@gmail.com
Performance Workshops
Performance Workshop students go through the entire process of putting on a musical from auditions to performance. Students will learn dialogue, music and choreography in preparation to perform a full scale or junior style show.
The Performance Workshops come in multiple levels based on age group and experience.
Our Performance Workshops are inclusive, and we accept all students regardless of performance background until the workshop fills. Previous Performance Workshop productions include; Xanadu, Carrie, Godspell, Legally Blonde, Urinetown, Peter Pan Jr., Thouroghly Modern Millie, Jr.

Curtains
Book/Lyrics by Rupert Holmes, Music/Lyrics by John Kander, Lyrics by Fred Ebb, Original Book/Concept by Peter Stone.
It's the brassy, bright, and promising year of 1959. Boston's Colonial Theatre is host to the opening night performance of a new musical. When the leading lady mysteriously dies on stage the entire cast and crew are suspects. Enter a local detective, who just happens to be a musical theatre fan! A hilarious journey for both performers and the audience, the original Broadway production garnered 8 nominations at the 2007 Tony Awards including Best Musical. Curtains is rated PG.
Ages 13-20 (younger/older with permission.)
Program is inclusive and we will accept students until the camp is full.
Session dates: July 15 – August 4, 2019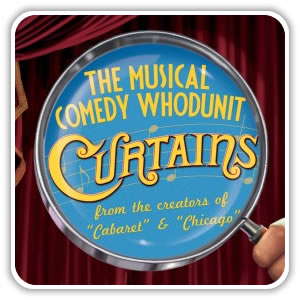 Dear Edwina, Jr.
Session dates: August 5-18, 2019
Book and lyrics by Marcy Heisler, Music by Zina Goldrich
Dear Edwina JR. follows the adventures of plucky advice-giver-extraordinaire, Edwina Spoonapple, as she directs the neighborhood kids in a series of buoyant production numbers for the latest edition of her weekly "Advice-a-Palooza." Edwina and her friends share wisdom on everything from trying new foods to making new friends through clever, catchy and poignant songs. Featuring a host of supporting roles, Dear Edwina JR. provides a perfect opportunity to showcase many young performers.

Ages 8-14 (younger/older with permission.)
The Workshop is an inclusive program and students will be accepted until all available spaces fill.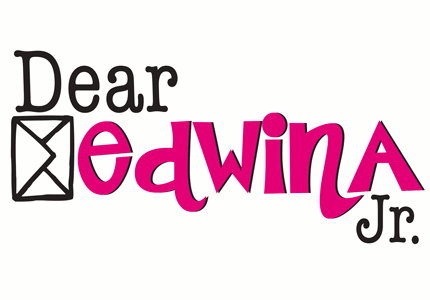 Performance Intensives
The Performance Intensives are by audition only and tend to be smaller cast musicals. The Performance Intensives are designed for advanced students ready to tackle the higher demands and expectations of more challenging material in a pre-professional setting. The Performance Intensive gives students an opportunity to explore the experience of high caliber performance with professional artists. Previous Performance Intensive productions include; bare, Cabaret, Spring Awakening, Into the Woods, 13 the Musical, Growing Up: A Cabaret

American Idiot
The two-time Tony Award-winning hit musical Green Day's American Idiot, based on the Grammy Award-winning multi-platinum album, boldly takes the American musical where it's never gone before. This high-octane show includes every song from Green Day's album, American Idiot, as well as several songs from its follow-up release, 21st Century Breakdown.

Johnny, Tunny and Will struggle to find meaning in a post-9/11 world. When the three disgruntled men flee the constraints of their hometown for the thrills of city life, their paths are quickly estranged when Tunny enters the armed forces, Will is called back home to attend to familial responsibilities, and Johnny's attention becomes divided by a seductive love interest and a hazardous new friendship. An energy-fueled rock opera, American Idiot, features little dialogue and instead relies on the lyrics from Green Day's groundbreaking album to execute the story line. American Idiot is a high-concept show with strong social messages and endless creative possibilities, and Ballyhoo is very excited to present this exciting show.

Please be advised that this production contains strong language and explores mature themes. American Idiot is rated PG-15 for frank depictions/discussions of: politics, sex, drug use, profanity, war, and death.


Ages 15-20 (younger/older with permission.) Acceptance into the intensive is by audition only.