Ballyhoo Presents
Ballyhoo Cabaret: Summer Nights
Join us for Summer Nights - A Cabaret, featuring Ballyhoo students, alumni and friends.
Monday, June 8 at 8:00pm.
The Phoenix Theatre, 9673 Firdale Ave, Edmonds
Tickets available at the door, starting at 7:00pm.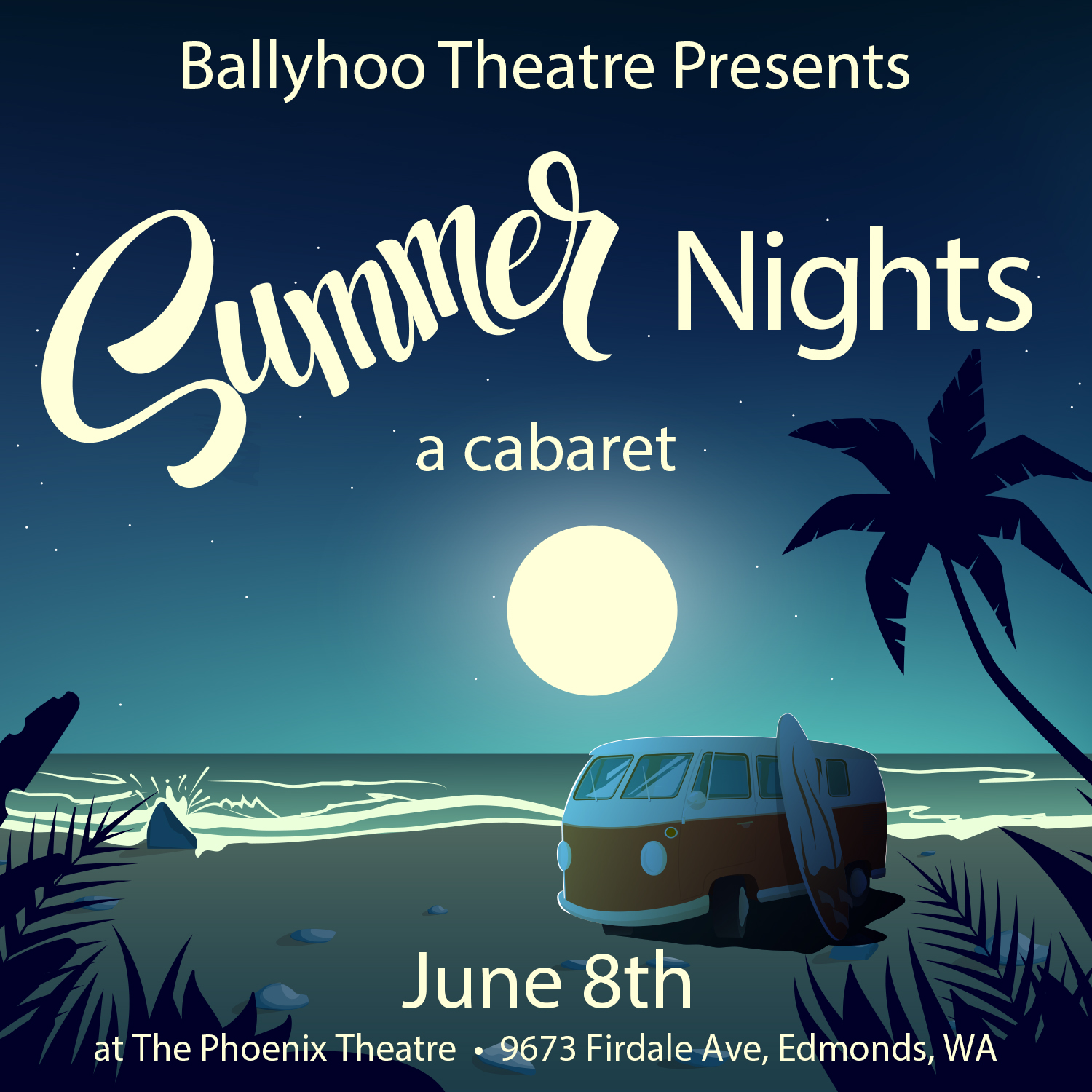 Upcoming Productions!
July 17-26, 2020 - Head Over Heels (Summer Intensive) at the Edmonds Community College Black Box Theatre.
August 6-16, 2020 - The 25th Annual Putnam County Spelling Bee at The Phoenix Theatre in Edmonds.
© Ballyhoo Theatre 2017. All Rights Reserved.