Recent Announcements
We are so excited to be presenting, in person, The 25th Annual Putnam County Spelling Bee!
Tickets below!
Covid-19 Precautions: Our area safety recommendations have been updated because of the recent surge in variance cases. We have updated our mask policy accordingly. We require all audience members to wear a mask (over the nose and mouth) in the lobby, theatre, and all indoor spaces. Concessions must be consumed outside during intermission. Because our actors will appear without masks (all are fully vaccinated), we have updated this policy in order to keep them, and you, safe.
NOTE: If you would like to be a audience volunteer speller, please bring proof of vaccination!
Ballyhoo Presents
The 25th Annual Putnam County Spelling Bee
Winner of the Tony and the Drama Desk Awards for Best Book, The 25th Annual Putnam County Spelling Bee has charmed audiences across the country with its effortless wit and humor. Featuring a fast-paced, wildly funny and touching book by Rachel Sheinkin and a truly fresh and vibrant score by William Finn, this bee is one unforgettable experience.
An eclectic group of six mid-pubescents vie for the spelling championship of a lifetime. While candidly disclosing hilarious and touching stories from their home lives, the tweens spell their way through a series of words, hoping never to hear the soul-crushing, pout-inducing, life un-affirming "ding" of the bell that signals a spelling mistake. Six spellers enter; one speller is the champion! At least the losers get a juice box.
August 5-15 (Thursday-Sunday), 2021

Performances at The Phoenix Theatre
9673 Firdale Ave. Edmonds, WA
Spelling Bee is rated PG-13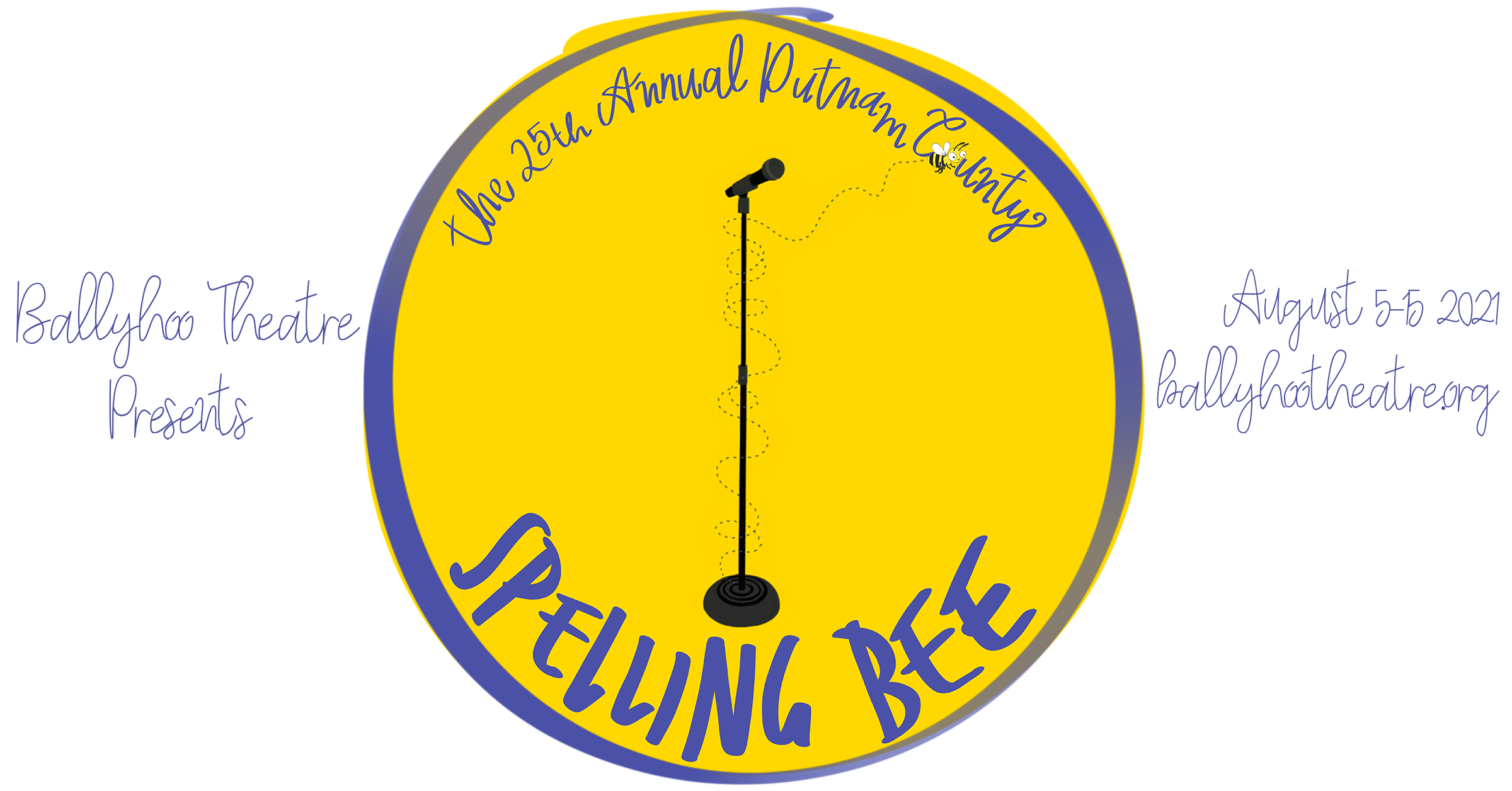 Join Our Mailing List
(Coming soon!)